BRAND: BURBERRY
OFFER NUMBER: 842
DATE: November-20
BURBERRY M/W BAGS & SLG & ACC / DIRECT FROM THE BRAND (EXW HK; DIRECTLY FROM BURBERRY IN FLORENCE; PRICE IN FILE TO BE DISCOUNTED 17% ; BB DOESN'T PROVIDE RETAIL/WHLS. PLEASE NOTE: COMPARING THE CARRYOVER ON BB WEBSITE WITH THE PRICES IN FILE (AFTER DEDUCTING 17%), THE DISCOUNT IS ON AVERAGE 45/55 OFF RETAIL; OPEN BB INVOICE, PICK UP FROM BB WAREHOUSE IN HK; RESERVED TO HONG KONG DESTINATION ONLY)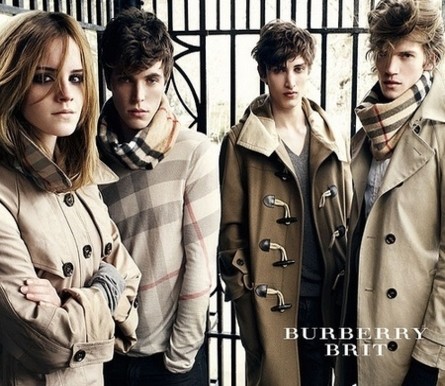 Only registered users can download this free product.
Description
OFFER NUMBER: 842
Updated stock: November-20
Sales Restrictions: NO
Gender: UNISEX
Category: MIX
Year of the merchandise and packaging: 2019/2020
Where does the merchandise come from: Distributor's Warehouse in HK=> Fashion Sun Brands
Conditions/Trade Terms: BURBERRY M/W BAGS & SLG & ACC / DIRECT FROM THE BRAND (EXW HK; DIRECTLY FROM BURBERRY IN FLORENCE; PRICE IN FILE TO BE DISCOUNTED 17% ; BB DOESN'T PROVIDE RETAIL/WHLS. PLEASE NOTE: COMPARING THE CARRYOVER ON BB WEBSITE WITH THE PRICES IN FILE (AFTER DEDUCTING 17%), THE DISCOUNT IS ON AVERAGE 45/55 OFF RETAIL; OPEN BB INVOICE, PICK UP FROM BB WAREHOUSE IN HK; RESERVED TO HONG KONG DESTINATION ONLY)
Incoterms: EXW HK
Note: –
Due diligence: All due diligence papers which mean all invoices to brand owner are released during the sale of this merchandise.
Logistics and delivery: Delivery at Terminal to any point outside of the Warehouse via Fashion Sun Brands.